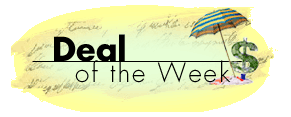 March 18, 2000
This Week: Spring Bargains to Europe
It's nearly April, and that means your chance to snare bargain-basement fare to Europe is coming to an end. But I have found a couple of great deals, even though the temperatures are getting warmer. One of them expires this Wednesday, so don't hesitate if you have a romantic trip to Paris, London, Istanbul or even Iceland on your mind.
Air France is beginning new service to Europe from Philadelphia. To introduce itself, it's offering special fares to 60 European cities. Prices are as low as $248 round trip to Paris and Nice. Milan is only $308, Warsaw: $338, and Istanbul $388. You must buy your tickets by Thursday and complete travel by the end of April.
Meanwhile, Icelandair will fly you from Boston, New York, Baltimore or Minneapolis to Iceland through mid-May for as little as $359, including two nights in a hotel. Check out the country's hot springs or party all night in wild and crazy Reykjavik. The airline calls this it's "Midweek Madness" sale because you'll fly Sunday through Wednesday, Monday through Thursday, or Tuesday through Friday. Don't worry, you don't have to be in Reykjavik on a weekend to have a ball. That town is switched on every night. Call Icelandair Holidays or go to Icelandair.com.
Your last chance for cheap tickets to Europe this season. That's my Deal of the Week.